https://vancouver.ca/home-property-development/how-vancouver-prepares-for-emergencies.aspx
How Vancouver prepares for emergencies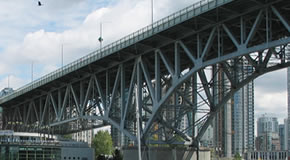 Everyone has a role to play in making sure we all stay safe in emergencies.
Our responsibility
The City commits major resources to make our public buildings, roads, bridges, and you safe.
Like other local governments in BC, we lead the initial response to emergencies and disasters by:
Preparing emergency plans
Coordinating and managing emergency planning with first responders
Running emergency training and exercises with City staff and other first responders
Training volunteers to help deliver essential services and housing during a disaster
Providing basic services to those impacted by a disaster
Maintaining police, fire, and specialized teams (such as CAN-TF1 and Hazmat) to mobilize quickly in an emergency situation
External website, opens in new tab
Twitter account is a good source to follow. We will share information from the relevant emergency response organizations such as fire, police, the Port of Vancouver, and health authorities. Depending on the nature of the emergency or threat, we will provide further information and other sources to follow for critical information.
Protecting our infrastructure

Bridge upgrades
Dedicated Fire Protection System (DFPS)
Stormwater management
Mapping flood hazards
Extreme weather response

Coordinated planning and response

Earthquake Preparedness Strategy
Regional collaboration
Emergency communications
Consolidated radio and dispatch
Emergency Operations Centre

Earthquake Preparedness Strategy

In 2014, the City developed the Earthquake Preparedness Strategy, a major component of our Emergency Preparedness Program. Currently, the City is implementing 56 actions identified in the strategy and is ready to respond to an earthquake at any time. It has put in significant work into assessing and addressing the risk and has taken action to reduce the impacts of an earthquake.

Regional collaboration

Emergency managers across the Lower Mainland work together to plan and coordinate regional emergency preparedness and response.

The Integrated Partnership for Regional Emergency Management in Metro Vancouver (IPREM) is an intergovernmental partnership between the Province of BC and Metro Vancouver. It is tasked to coordinate regional emergency management planning activities and collaborates with all levels of government and the private sector to create a disaster-resilient region.

Emergency communications

If telecommunications infrastructure is damaged, telephones, mobile phones, and internet may not work. The City has set up a partnership with an amateur radio operator society called VECTOR to provide reliable communications for emergency responders in the event of a major outage.

Consolidated radio and dispatch

E-Comm, the emergency communications centre for southwest British Columbia, provides 9-1-1 services and consolidated radio and dispatch services for first responders.

An integrated emergency communications system is critical to public safety. E-Comm's multi-agency, multi-jurisdictional communications allow ambulance, fire, police, and other agencies to communicate clearly and reliably across the Lower Mainland.

Emergency Operations Centre

The City's dedicated Emergency Operations Centre (EOC) is designed to act as a coordination and communications centre for any large emergency or disaster events that impacts Vancouver. It has been designed and built to withstand a major earthquake.
Contact the Vancouver Emergency Management Agency (VEMA)
Emergency safety kits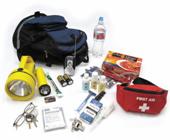 Did you know there is a 1 in 4 chance of a major earthquake in Vancouver within the next 50 years?
Be prepared, by creating emergency safety kits filled with supplies you will need if you are forced to evacuate your home.