SSPI Mid-Atlantic Chapter Mentoring Program Kickoff Session on November 1st
With just a little over a week away, please join us for the Space and Satellite Professionals International Mid-Atlantic Chapter Mentoring Program's 2022-2023 Kickoff Session! This in-person event brings together our former mentors and mentees, as well as our professional and student members. During the event, you will be able to network, hear from a mentoring expert, and learn about our Mentoring Program as we open its fourth annual registration.
Our Mentoring Program offers a unique local forum that enables our member students and young professionals (mentees) to connect and interact in person with experienced professionals (mentors) to expand their knowledge, skills and network to help build a career in the space and satellite industry.
---
When: Tuesday, November 1st; 6:00 pm – 8:00 pm; registration opens at 5:45pm
Where: SES Government Solutions, 11790 Sunrise Valley Drive, Suite 300, Reston, VA 20191
Free parking is available on site. Take elevator to Suite 300 for check in at the SES GS lobby.
REGISTER HERE - Online registration is now available and is cost-free.
---
AGENDA
| | |
| --- | --- |
| 5:45PM | Registration desk opens |
| 6:00 – 6:45PM | Networking and refreshments (pizza/soft drinks) |
| 6:45 – 7:00PM | Welcome and Mentoring Program overview |
| 7:00 – 7:45PM | Keynote address: Steve Bates, Director of Systems Engineering at Maxar, and SSPI International 2022 Mentor of the Year |
| 7:45 – 8:00PM | Q&A |
| 8:00PM | Program closes |
---
SPONSOR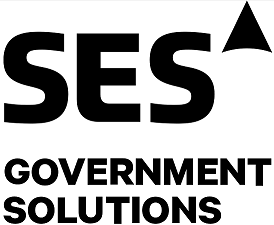 We thank SES Government Solutions for sponsoring the Mentoring Program Kickoff Session.
Additional sponsorships are available: please contact sspimidatlantic@sspi.org
---
SSPI Mid-Atlantic Chapter is regional chapter of the Space and Satellite Professionals International with the purpose of promoting professionalism and education by individuals within all aspects of the satellite and aerospace industries, promoting science, technology, engineering and mathematics education among school-age and working age individuals, and fostering the entry of individuals into the satellite and aerospace industries.
Follow us on LinkedIn for regular updates!