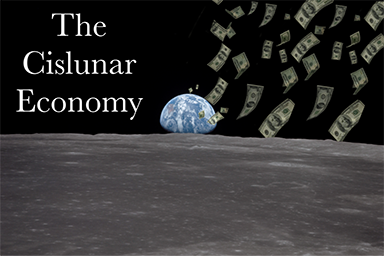 The CIS-Lunar economy is described as everything from the greatest opportunity in investment history to the worst near-term expenditure in recent government history. Last month, we kicked the tires and looked under the hood to see if this "cislunar economy" idea was real.
The New York Space Business Roundtable continues The Cislunar Economy REAL Talk Discussion & Investment Series this month by exploring some specific opportunities. Our second roundtable in the series presents: The Top 3 CIS-Lunar Opportunities & Why They Will Transform Commercial Space.
NOTE: The registration link provides access to all three episodes in the series.
Following our Significant Digits report by SpaceNews, we will have a special report from the US Department of Homeland Security (DHS). Presented by Nicholas Reese, Deputy Director for Emerging Technology Policy, DHS will report on the introduction of the anti-satellite missile testing norm presented by USA Vice President Harris as a possible UN resolution and its potential impact on ensuring greater international security for space and the Cislunar economy expansion. This is important for anyone involved in Cislunar activity.
Also in the series:
November 16: So You Think You Want to Be an Astropreneur??

THE NEW YORK SPACE BUSINESS ROUNDTABLE IS SPONSORED BY

Media Partner

Supporting Organizations



NY Space Business Roundtable is presented by:

Copyright © 2022

SSPI Northeast

, All rights reserved.


This email was sent by:
SSPI Northeast
250 Park Avenue, 7th Floor
New York, NY, US, 10177