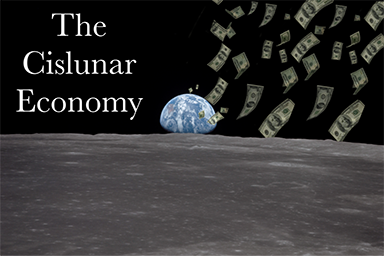 Dear Colleague,
Seriously?
Entrepreneurship is hard. ASTROPRENEURSHIP is harder. The complexities of space make doing business in the space and satellite sector uniquely challenging. And then there's the "cislunar economy" - a tempting opportunity for astropreneurs, but not for the faint at heart!
Over the last two months the New York Space Business Roundtable has been discussing the Cislunar economy and whether it was "real" or not and the best opportunities in it. This month we invite a diverse group of astropreneurs to the Roundtable to find out why they have invested time, money and sweat equity to pursue businesses in the Cislunar economy.
This month's Roundtable Guests include:
Robert Conrad

, Vice President, NASA & Civil Space, SpaceLink

Andrew Rush,

President & Chief Operating Officer, Redwire

Yossi Yamin,

CEO, SpacePharma

Colby Youngblood,

President, Celestis
They will help us consider the question: So You Think You Want to Be an Astropreneur??
The Roundtable will begin as it does every month with the SpaceNews Significant Digits Reports. This month SpaceNews reporters will report on entrepreneurship in the Cislunar Economy.

THE NEW YORK SPACE BUSINESS ROUNDTABLE IS SPONSORED BY

Media Partner

Supporting Organizations



NY Space Business Roundtable is presented by:

Copyright © 2022 SSPI Northeast, All rights reserved.

This email was sent by:
SSPI Northeast
250 Park Avenue, 7th Floor
New York, NY, US, 10177