Join SSPI Mid-Atlantic for our next SSPI virtual panel!
Join SSPI for a virtual panel Tomorrow, November 17th at 5:00 PM EST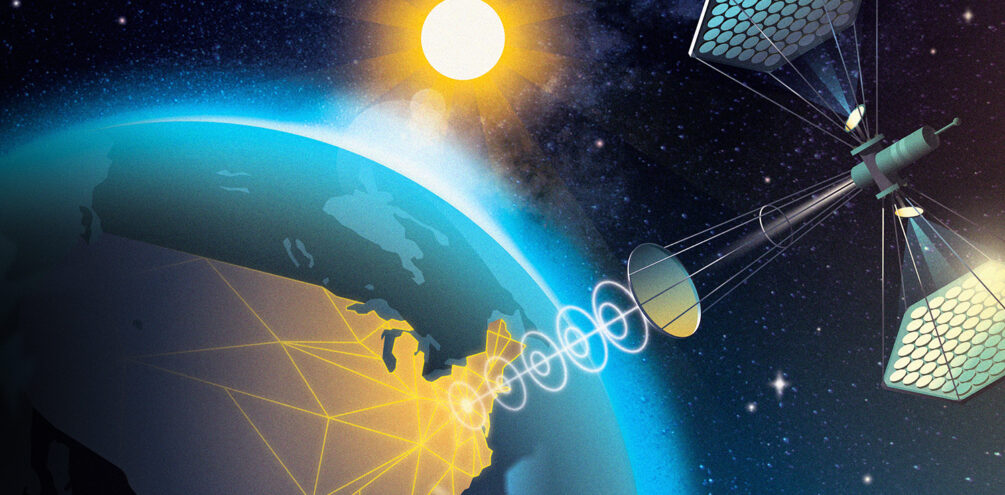 Space Solar Power Event
Envisioned by Peter Glaser in 1968 as a space-based solution to transmit solar power to earth, space solar power offers the world a virtually limitless green energy source as well as possible solutions to the energy needs of space operations. Despite the promise, however, space solar power has not developed at pace with other high-profile space technologies. This will (and needs to) change in the coming decades if humans are to effectively enter a green energy future as well as support a permanent presence beyond Earth
How can we harness the sun's limitless energy to enable the technologies that support the accelerating needs associated with power consumption, and what technologies need to mature to get us to a space solar power "tipping point"? What are the economic, geopolitical, and policy implications of Space Solar Power?
Please join us Thursday, November 17th for an informative virtual panel discussion and Q&A session with Mike Snead and Nik Joseph, two experts in the field of Space Solar Power, moderated by Courtney A. Stadd.
For those who may not be familiar with Space Solar Power, the attached videos give a good background on the technology and implications.
Preview YouTube video A peek at what America's exciting spacefaring future can be!
Preview YouTube video Enriching humanity using astroelectricity
Preview YouTube video -Freedom from Want- using astroelectricity
Preview YouTube video The Coming Age of Astroelectricity
Preview YouTube video The National Security Implications of Astroelectricity
Hope to see you there!
Date: Thursday, November 17th 2022
Panel Discussion: 5 pm -7 pm EST
Location: Virtual Event
Sign up here!
SSPI Mid-Atlantic Chapter is regional chapter of the Space and Satellite Professionals International with the purpose of promoting professionalism and education by individuals within all aspects of the satellite and aerospace industries, promoting science, technology, engineering and mathematics education among school-age and working age individuals, and fostering the entry of individuals into the satellite and aerospace industries.
Copyright © 2022 SSPI Mid-Atlantic, All rights reserved.

This email was sent by:
SSPI Mid-Atlantic
1850 K Street NW Ste 1100
Washington, DC, 20006